Monitoring On Implementation of OER in the Lower Primary Schools of Charaideo District
The prime motto of the program is to monitor the adequate implementation of Open Educational Resources to get the optimum learning outcome.
No.of schools visited: 10
Date of visits: 5.5.2020 - 8.5.2020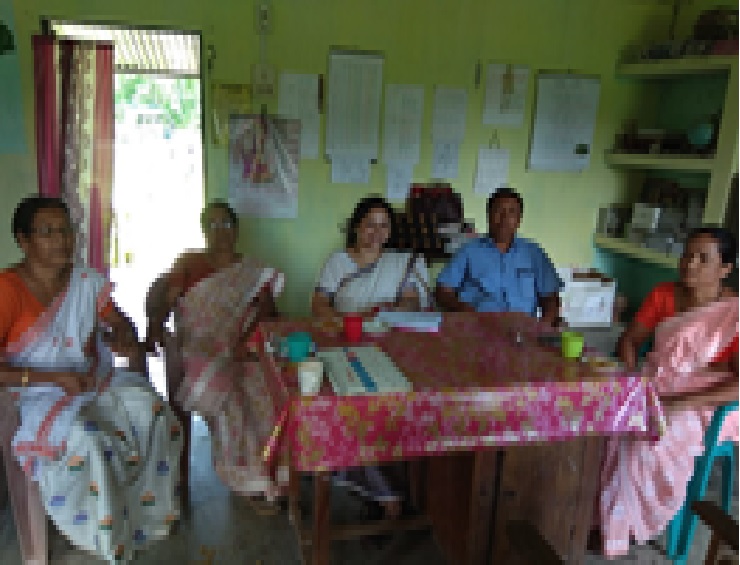 Reuse and Recycle of Waste Materials for Environment Protection
WorldEnvironment Day was observed on 5th June 2021.The faculties and students planted saplings in the institution.A workshop was organised on reusing and recycle of waste materials to protect nature.The workshop was conducted in TIOK Bagan BLP School, of Charaideo District.The main objective of the program was to create awareness for Environment among the tea tribes.
Date: 05-06-2019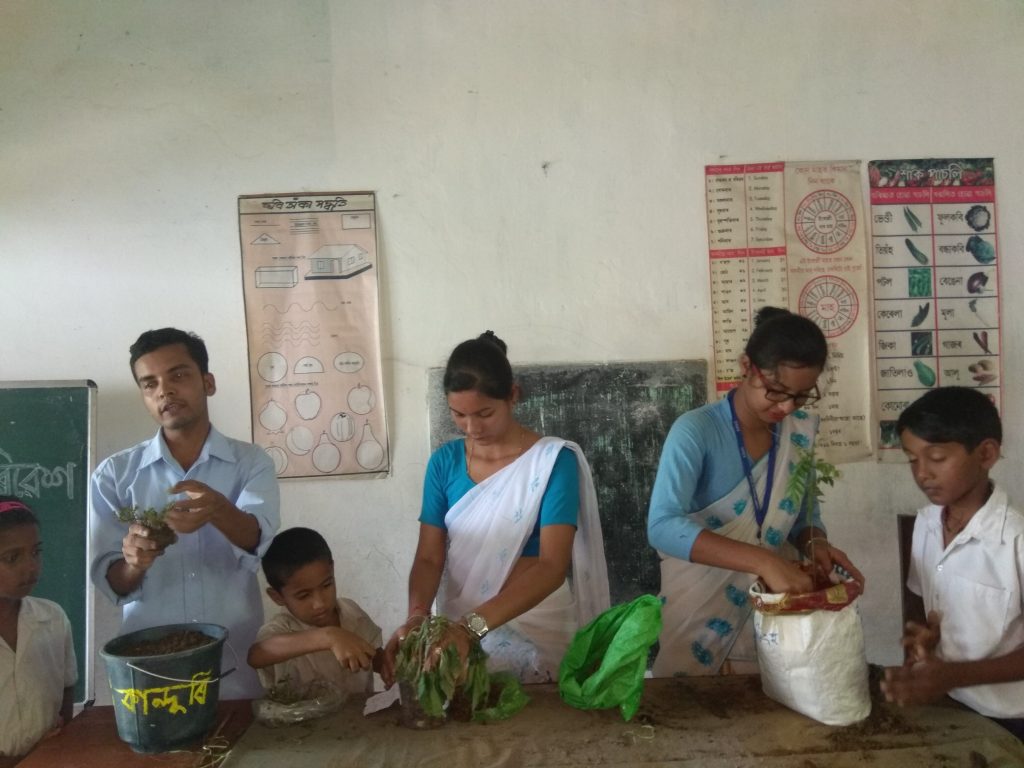 Mission Uttaran is a support given to those schools whose performance is not satisfactory during the Gunatsav.DIET Sivsagar has taken one such school in Sonari, since 2016 til ldate, as part of the Mission Uttaran Program. It provides scholastic and co-scholastic support to the teachers and management of classes in a multilingual classroom with limited infrastructure.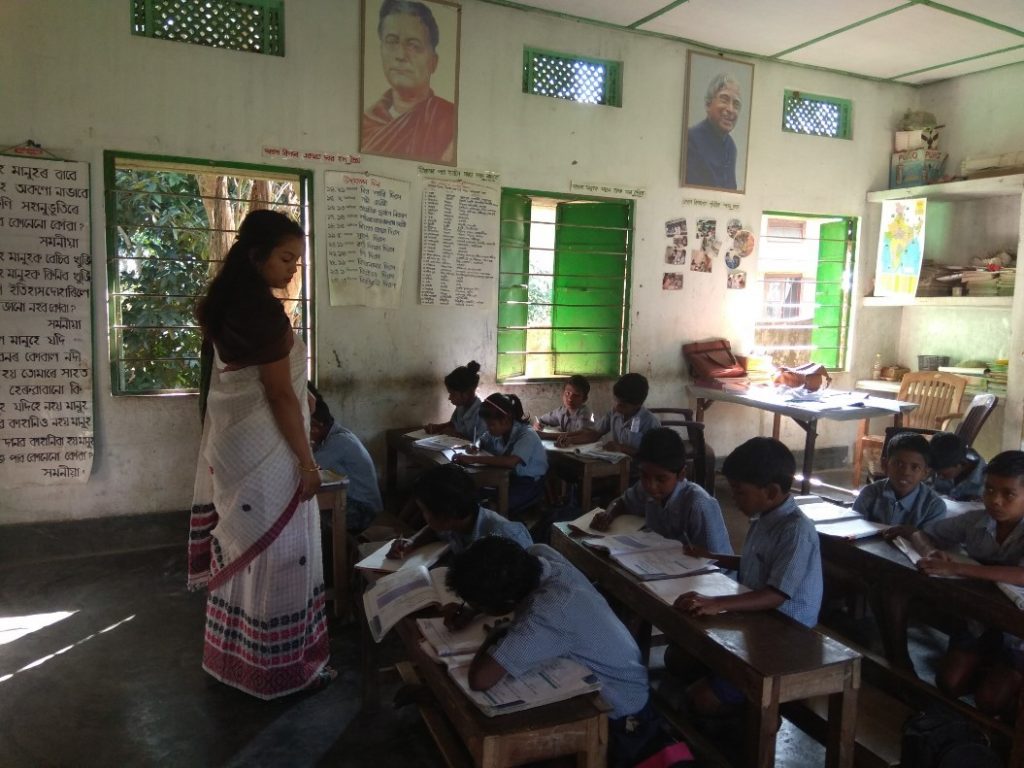 From 28.12.2019 to 6.2.2020 the Kheluwa Educational Block of Sivsagar District, Assam provided NISHTHA training to over 1261 school teachers, which includes school heads as well.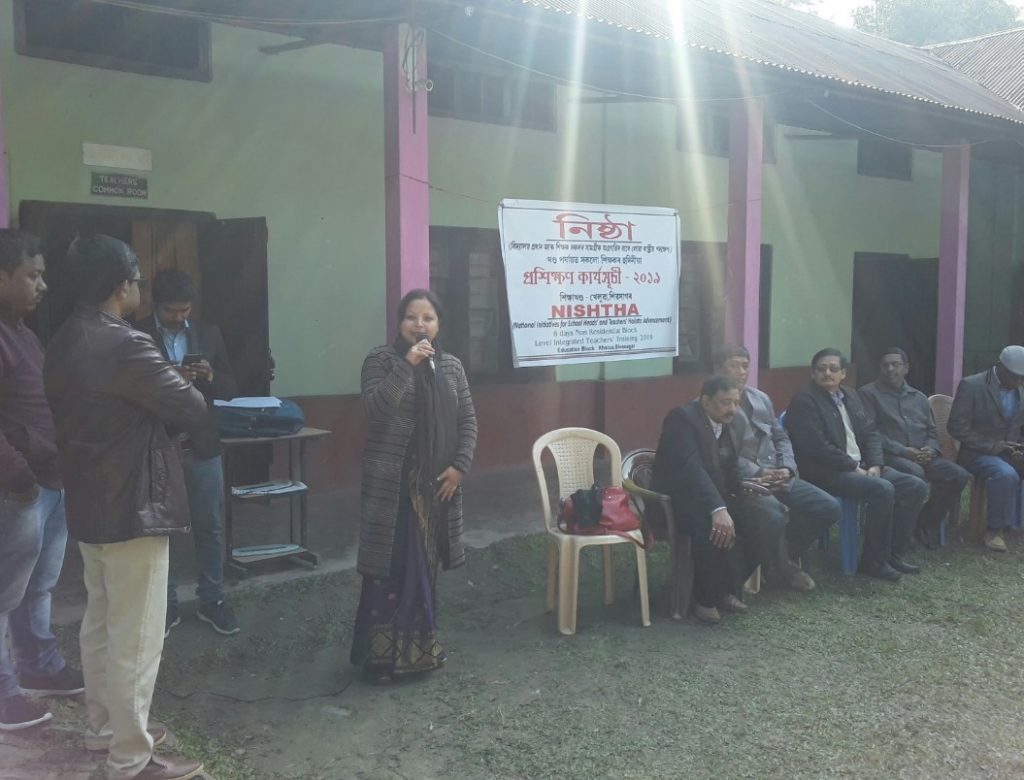 School Inspection:As per the decision taken in the District Core Group, of Sivsagar District each educational block has to inspect over15-20 schools to study the working conditions, availability of toilets, drinking water and to the students in schools after eight months big lockdown.

Date of inspections: 19.12.2020 to 21.12.202